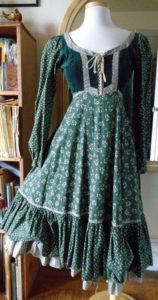 When I opened Vogue Magazine this month, I remembered the excitement of a box from Gunne Sax that arrived with the lace and ruffled trims, the skirts and dresses adorned with velvet trims and ribbons. Many times I just let my customers open the boxes to have first pick!
Fashion is now calling these lovely dresses "Prairie dresses". Prairie dresses and skirts are now being paired with cowboy boots.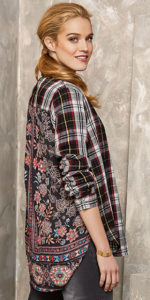 Adding to the Western flair are denim, chambray, and plaid shirts with details in the back – a contrasting fabric or a row of buttons and a pleat.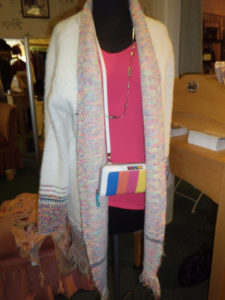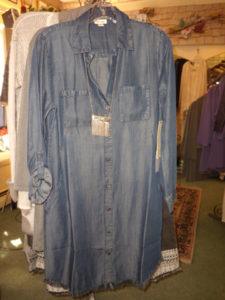 Raw edges and frayed edges are in. on the hem of jeans, jackets, and dresses.
Embellishments are in.  Look for embroidery, tassels, grommets, patches & hand painting, butterfly collages, fringe and feathers on dresses, slacks, and scarves.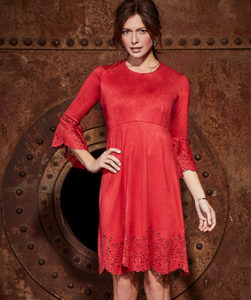 Sleeves are belled, layered and kimono styled.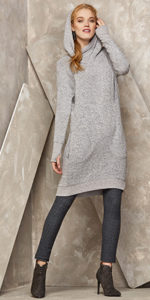 Sweater dresses and wrap dresses. Long sweaters worn over dresses and/or leggings.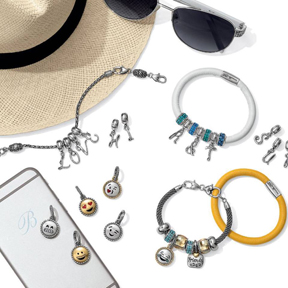 Charms for bags and key rings.
Look for hoop earrings, pearls, and charms.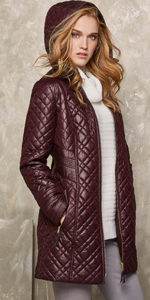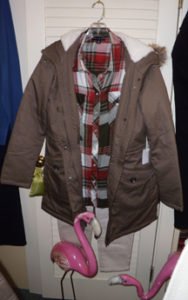 Puffer vests and coats are more streamlined with lighter, warmer technology.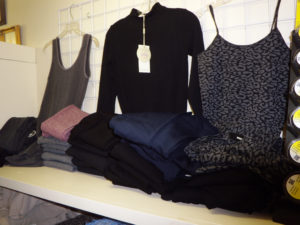 Athleisure wear, made of high tech performance fabrics for everyday wear includes yoga wear, joggers, and hoodies.
Stay tuned for Trendspotting these fashion trends soon!