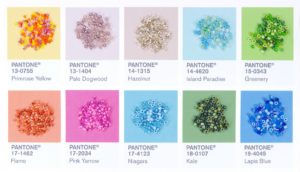 Here's the Spring/Summer top 10 fashion color palette.
You'll find all these and more at Ruthie's.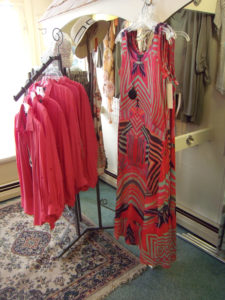 Coral is really big right now, in both solids and prints. This tribal print dress is exceptional!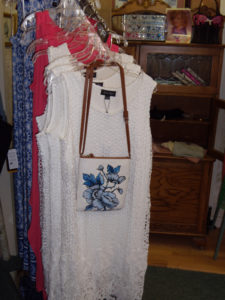 Lace is also big this season in dresses, and tops. White lace, and even coral lace.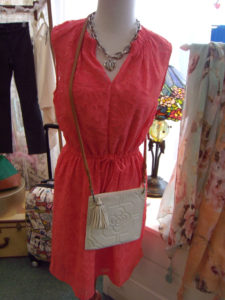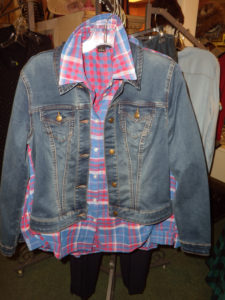 Denim and plaid are back! Dig your old ones out of the closet, or come try on the new versions at Ruthie's.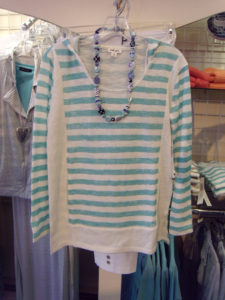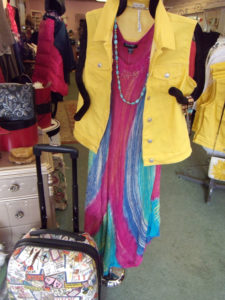 Stripes! and brights.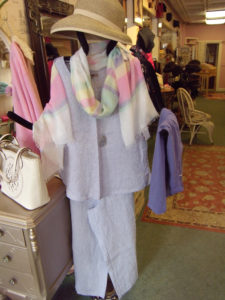 Ruthie's now has the Flax line, and the new, trendy, wide leg linen pants with boxy tops are in stock, in cool spring pastels.
Basic black is always chic, and black and white is "in"! Stop in and see all the new trends at Ruthie's in Bethel, Maine.