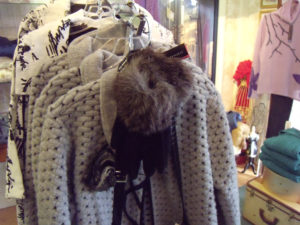 Trending this holiday season, you will find faux fur trim on sweaters, coats, and accessories.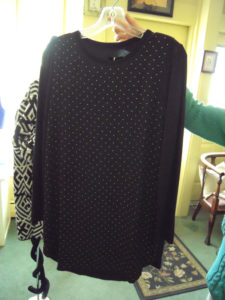 Bling is everywhere.
Christmas sparkles on everything you can imagine!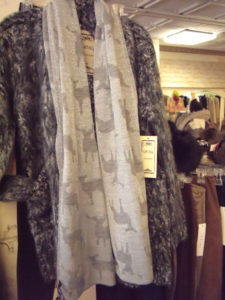 Can you believe, Reindeer? On lots of things this season. And this is a shimmery scarf with Reindeer. Wear it with your faux furry sweater?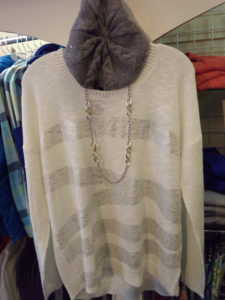 You'll find silvery patterns on white sweaters, bling on hats, and even on scarves.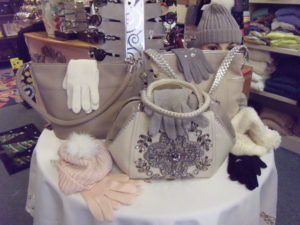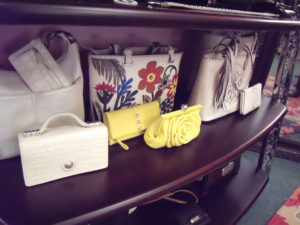 Brighton has a lot of winter white, and bling handbags.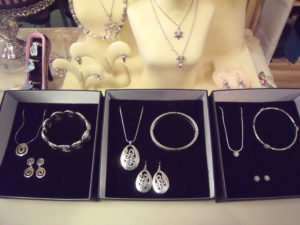 Brighton has a new gift item this season – jewelry sets, which are very popular.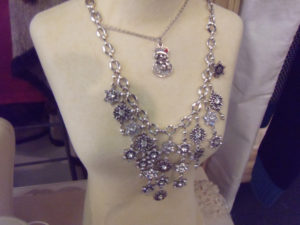 The Brighton Snowflake necklace is gorgeous. Think snow!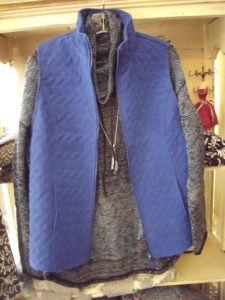 On a more practical note, insulated vests are very popular for those slightly warmer winter days, or for the really cold days when you want to cozy up inside.
HAVE A VERY MERRY CHRISTMAS,
Ruthie