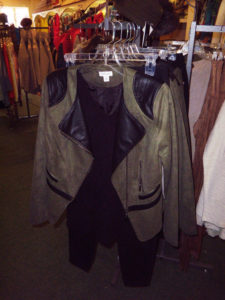 Leggings remain a wardrobe staple. Step up your look with a vegan leather or faux suede paired with a mid-calf boot or booties.
Capes or poncho looks are big, with texture and fur trim.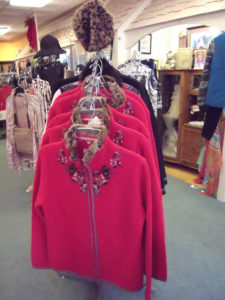 Bright colors in outerwear – The puffer coat and vests in jewel tones and some in patterns are trending.
Military looks in jackets, in military colors like deep olive, and camo patterns.
Saddlebag style handbags in a strong leather look in camel, sienna, black.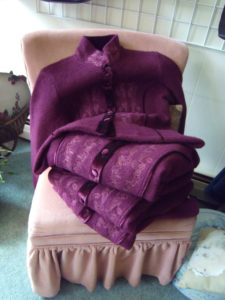 A lot of opulent fabrics this fall, in patterns with velvet trim, faux fur trim, embroidered detail. This looks good with a Mary Jane-look shoes that you're seeing everywhere with the strap and the block heel.
Layered necklaces and bracelets continue to be a favorite, and there is a comeback in the big, wide belts.